HelloDoc Health For Businesses
HelloDoc Health provides a broad suite of health services tailored towards your business and employee needs.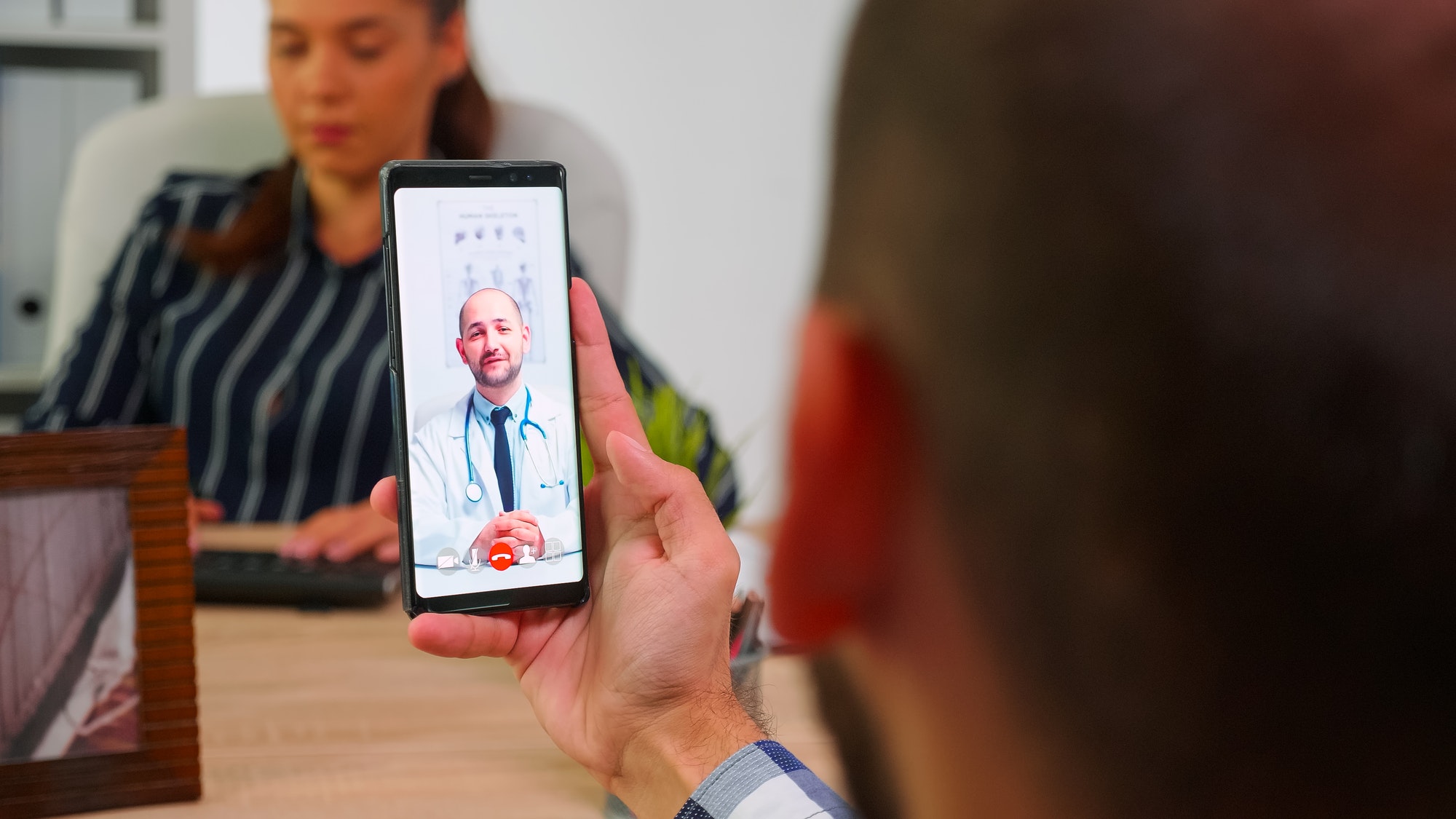 HelloDoc Health B2B services
Whether you are looking for a high-quality GP service, a global 24/7 concierge service, occupational health, mental health service or want to supplement this offer with access to a more varied range of clinicians, we will work with you to deliver a health care services solution that is right for your organisational and employee needs. 
Sample of health care services that we provide to employers and their employees:
24/7 remote doctor service
On-site doctor service
e-Prescriptions
Work demand and work load assessment
Annual prevention full-body and mind check
Family wellbeing assesment
Women's health
Pediatrics
Fertility & pregnancy
Lab tests
Vaccination at onsite locations
Occupational health services
Mental health risk assessments
Mental health consults
Mental health trainings (prevention)
Online counseling therapy
Addiction counseling therapy
Diet, nutrition & lifestyle coaching
Health check-ups (virtual + onsite)
Chaperone service
Vaccination service
Travel certificates
Medication and OTC delivery
Annual subscriptions and health plans
Boost productivity.

Prevent sickness leave.
Promote a culture of wellbeing.
Attract and retain talent.
Data science & analytics.
Custom build telehealth platform.
Optimised occupational health services.
Broad range of additional services.
Various annual health plans and custom subscriptions.
Human capital investment with high returns!
Always speak to a real doctor.

 

Any time of day or night, 365 days per year.

 

At any location across the globe. 
Speak directly to a medical expert by phone, video, online, via the app or in-person.

 

Extend care to loved ones and dependents.

 

Qualified information delivered by expert clinicians.

 

Start of mental health therapy within 48 hours.
Employees can seek medical help and support for a broad range of conditions and diseases. 

Medical services are offered in 10+ different languages, including: English, German, French, Spanish, Arab, Dutch, Italian, Indian, Russian, Hindi and Urdu.
More information
Please contact our team to discuss how we can help you and your organisation to stay fit, healthy and futureproof.