For expats in Europe and the United Kingdom HelloDoc Health provides a broad range of multilingual Expat Medical Services, including:
Primary care consults (remote doctor)
Healthcare assessments
Preventive screening (check-ups)
Lab tests
e-Prescriptions
Repeat prescriptions
Travel certificates
Diabetes risk assessment
Asthma management
Diet & nutrition
Wellbeing & lifestyle coaching
Most health care services for all the conditions we treat are being provided in English, Spanish, French, Dutch, Italian, Romanian, Bulgarian and various other languages.
We will help you to focus on preventing you from becoming ill. And in case you are ill, our prime focus is to improve your health as soon as possible, and make sure you will get well and fit again!
Below we have described various of our Expat Medical Services in more detail.
Primary care services (General Practitioner)
Medical service in your own language, by dedicated experienced international health care professionals. We are located in the Netherlands, and cover all European countries _ the United Kingdom.
Our team of fully registered practitioners offers doctor service, psychotherapy, physiotherapy, dietician advice, etc. Our service is covered by most international health insurances and travel insurance companies.
We offer the full range of primary care, and access to all specialistic medical services, including:
All Family Practice/General Practice services.
High quality doctor consultations via phone or video.
Concierce medical service.
Doctors home/hotel visits.
Email consultations.
Emergency prescriptions.
Fast specialist referrals.
Male health.
Women's health.
Sexual health.
Medical attendance at events.
Special diplomats medical service.
Physiotherapy/Psychotherapy.
Dietician service, etc.
More details on the primary care health care services that we provide, can be found on our What we do page. And more insights on all of the conditions that we treat, can be found on our conditions page.
To register or to book an appointment with one of our primary care doctors, please see our Book an appointment page. Our HelloDoc Health doctor consults start with 24.99 Euro.
Healthcare Assessments
We offer the full range of healthcare assessments and medical check-ups, including blood tests and various other lab tests.
Test results are always discussed with you by one of our certified doctors.
X Rays and other radiology tests are ordered in a local hospital or clinic.
Healthcare assessments are not always (fully) covered by your health insurance. Please check at every referral, whether the costs are covered by your health insurance company.
Diabetes Risk Assessment
Diabetes is a disease in which your blood glucose, or blood sugar, levels are too high. Glucose comes from the foods you eat. Insulin is a hormone that helps the glucose get into your cells to give them energy. Over time, having too much glucose in your blood can cause serious problems. It can damage your eyes, kidneys, and nerves. Diabetes can also cause heart disease, stroke and even the need to remove limbs. Pregnant women can also get diabetes, called gestational diabetes.
Blood tests can show if you have diabetes. One type of test, the A1C, can also check on how you are managing your diabetes. Exercise, weight control and sticking to your meal plan can help control your diabetes. You should also monitor your blood glucose level and take medicine if prescribed.
Get tested by us in case you are in a high risk group.
In case you are diagnsed with Diabetes, our doctor will arrange regular checks, and treatment, together with one of our dieticians.
Diabetes medication can be delivered to your home or office in the Netherlands or can be picked up from a pharmacy.
In case needed, you will be referred to the best local hospital.
Asthma Management
Basic asthma care is offered by our general practitioners.
All asthma medication is prescribed by our doctors.
Astma medication can be delivered to your home or office in the Netherlands or can be picked up from a pharmacy.
We work close together with local hospitals and clinics, and patients are referred in case needed.
Please check at every referral, whether the costs are covered by your insurance company.
Mental health (GGZ)
Mental health is one of our key health care services. Our team of multilingual psychologists and psychiatrist offer the full range of basic mental healthcare. Services include preventative mental health assessments, mental health training (prevention) and treatment of:
Alcohol abuse/adiction
Anger
Anxiety
Depression
Drug abuse/adiction
Eating disorders
Grief
Imsomnia
Mood swings
Obsessive Compulsive Disorder
Panic
Postnatal stress/trauma
Stress
Trauma.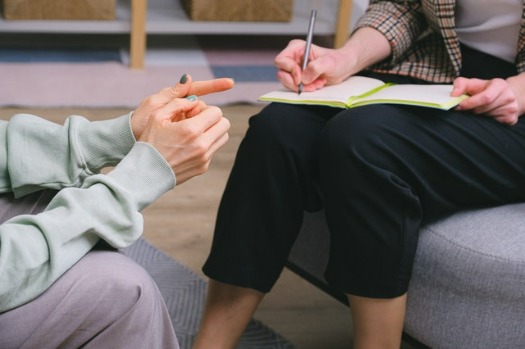 Our psychologists can treat most basic mental health issues and disorders. For specialistic mental health care, they may need to refer you to a specialised mental health provider or clinic.
To register or to book an appointment with one of our mental health professionals, please see our Book an appointment page.
Covid Recovery Certificate for Travel (Fit To Fly)
You can apply for a COVID-19 Recovery Certificate for travel at HelloDoc Health if you tested positive for COVID-19 within the last six months and have recovered.
A COVID-19 recovery certificate (also known as an immunity passport) is a document that can be used to prove that you have had COVID-19, have recovered and are fit to travel (fit to fly). They are based on your positive covid test, if you have completed the required quarantine and if you have completely recovered from the virus. You can use your Covid Recovery Certificate to travel internationally.
Expat health insurance
Primary care and psychological treatments at HelloDoc Health can be (partly or fully) covered by your Dutch basic health insurance depending on your insurance package. Please contact your health insurance to check which percentage of your consult(s) or therapy will be covered.
Consults or therapy can also be covered by the European Health Insurance Card (EHIC) and if you have an international health policy with AON, Cigna Health, Bupa, Axa Global Healthcare, GeoBlue, Allianz or another major international health insurer, then in most cases your consults and therapy at HelloDoc Health will be fully covered via reimbursement.
More information or book a doctor appointment online?
Would you like to discuss your health challenges with a GP, doctor, mental health therapist or dietician? We have a great team of international health professionals that can help you, so please feel free to book a video-based or on-site consultation at HelloDoc Health! Most consults can be covered by your (international) health insurance.
We are here to help you!